Any questions? We can help!
When you sign up, we'll send your order right away, and then ship you 3, 5 or 10 packs (depending on the subscription plan you signed up for) every month thereafter. That's enough to keep a pack in your car, your bag, your pocket, your desk and your nightstand (we think of everything so you don't have to). And if you ever need to pause or cancel a shipment, that's ok! Just let us know at least 5 days before your next order is due to ship, and we'll take care of the rest.
You get to choose how you put Zelmin's to work. Suck on the mint coating, then swallow the capsule inside. Or, try chew it all together for a bold herbal flavor once you burst the capsule. It's that simple. For best results, use 3 or more each time.
It's one of the questions we hear most frequently at Zelmin's HQ. And hey, we get it! The capsule is DIFFERENT. It's something you've likely never encountered before in a breath freshener/mint. Once you get past the mint coating that gives "Zelmin's Minty Mouth" its signature look and delicious flavor, you get to a simple kosher gelatin capsule - no different than what you might find on any other liquid filled capsule (like a vitamin or supplement)! The gel capsule is an important part of our formula to keep our powerful, cold-pressed parsley seed oil fresh. It's designed to naturally dissolve in the stomach, and then release the parsley seed oil.
Already a subscriber?
Welcome back - we're thrilled to have you as a loyal customer (and we love how fresh you are)!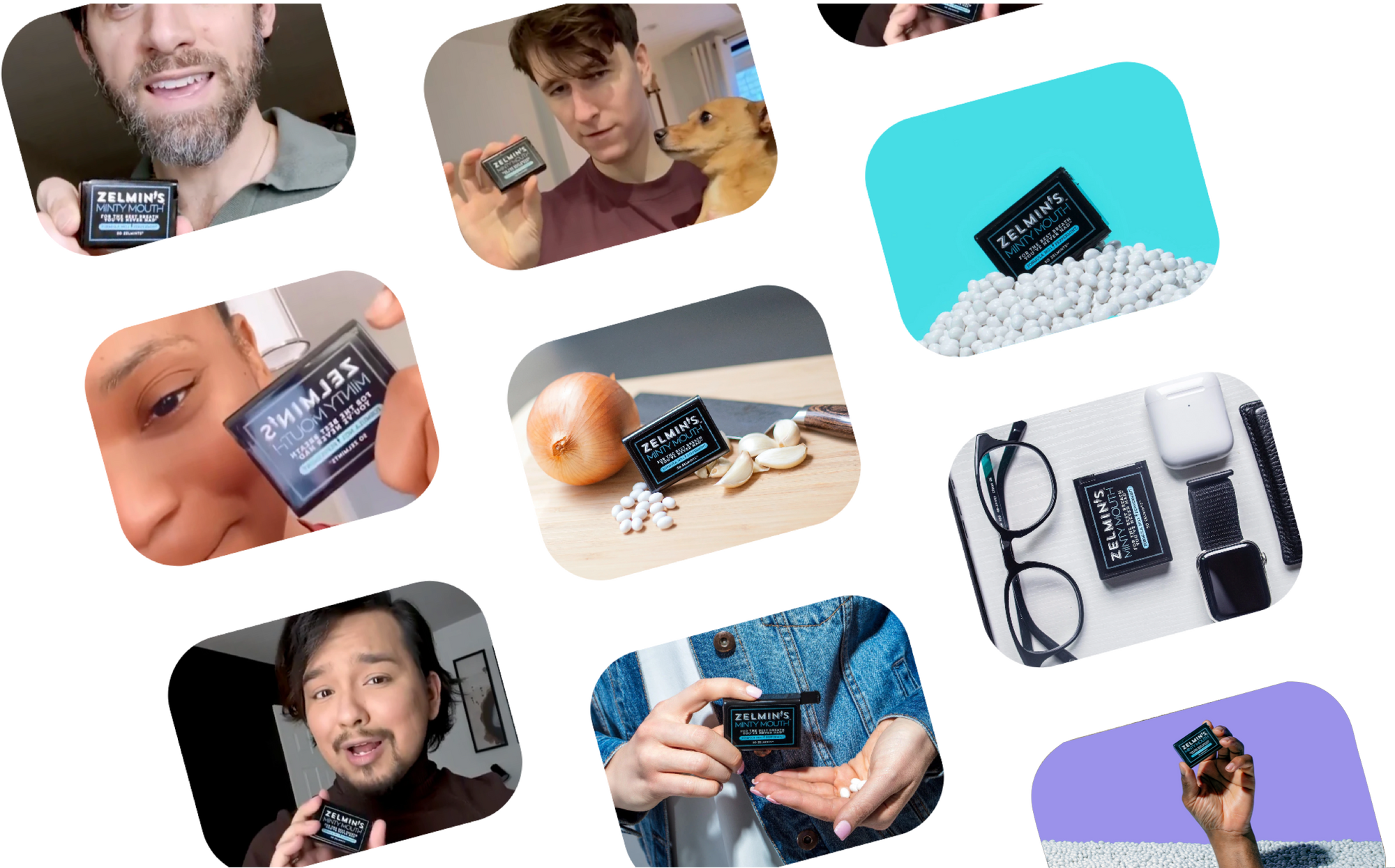 Share the freshness!
Did you know that when you leave a review, you'll instantly get a discount for $5 OFF YOUR NEXT ORDER!! What are you waiting for?
JOIN OUR MAILING LIST
Fresh deals & product updates...no spam.